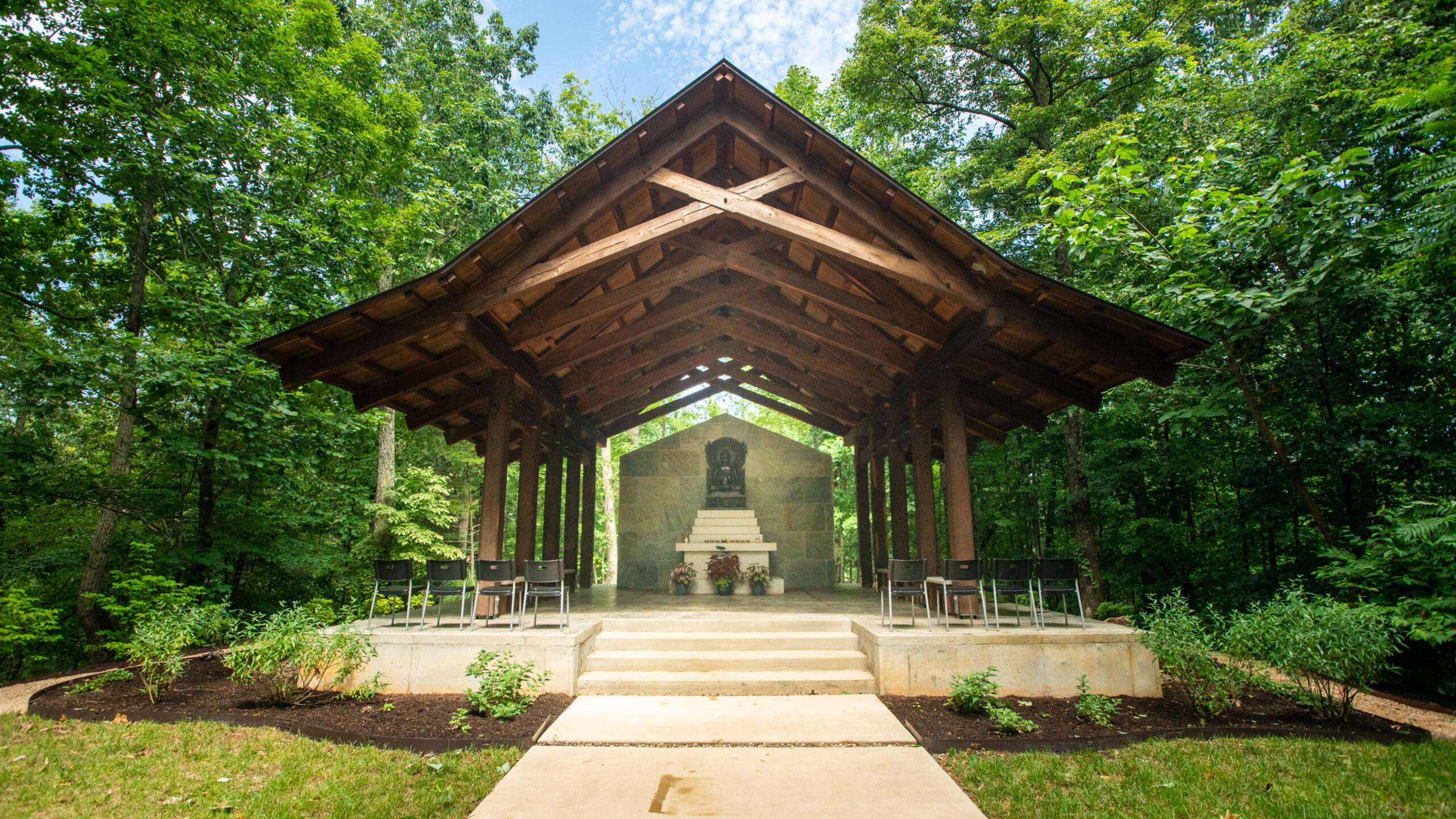 Natural Bridge, VA, USA
Buddha Pavilion
The Buddha Pavilion is on a site at the Bodhi Path Natural Bridge Retreat Center known as "Buddha Hill," which is also the site of the golden reliquary stupa. A serene, meandering walking path starts at the reliquary site and leads up the hill to the pavilion that houses a remarkable Buddha statue.
MAKE A GIFT
If You Would Like To Support
Sponsors, donors, and volunteers helped make this project come to fruition. Especially during extraordinary times when outdoor spaces are often needed, the Buddha Pavilion is a beautiful, enjoyable space that has become invaluable at a retreat center. Please consider supporting ongoing improvements and activity that ensures this outdoor structure is sustained.
Donations for this project may go to Wisdom Foundation, the U.S. 501(c)(3) non profit organization that supports Bodhi Path Buddhist Centers, and all donations are tax deductible to the extent permitted by law. Donations can be made with a memo "Virginia Buddha Pavilion" online or by check. Checks should be made to Wisdom Foundation, and mailed to 12 Bodhi Path, Natural Bridge, VA 24578.
Thank you for your generosity!